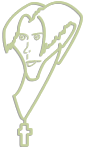 Books Influenced by Jim Carroll
Updated 4 January 2009

>

The authors of these books have acknowledged Jim Carroll's influence.



The Acid House
Published: 1994
Publisher: Norton
Description: Carroll, who is acknowledged in the book's credits, also has a blurb on the back cover: "Like a master pocket billiards player, Irvine Welsh, with smooth, gliding strokes and a shark-like humor, sinks a rack of short stories one by one."

Get this book on Amazon.com



Trainspotting


Published: 1993
By: Irvine Welsh
Publisher: Norton
Description: "Blisteringly funny ... don't abandon everything for the movie. It's worth making the effort with Trainspotting not merely because relatively few writers have rummaged through this particular enclave of British youth culture, but because even fewer have dug there so deeply." --Mark Jolly, The New York Times Book Review

Get this book on Amazon.com



The Lone Ranger and Tonto Fistfight in Heaven


Published: 1993
By: Sherman Alexie
Description: Includes interesting allusions to Carroll in "Jesus Christ's Half-Brother Is Alive and Well on the Spokane Indian Reservation."

Get this book on Amazon.com



Wonderland Avenue


Published: 1989
By: Danny Sugerman
Publisher: Bulfinch Press
Description: Tales of rock 'n' roll glamor and excess . . . Sugerman actively borrows lines from Carroll.

Get this book on Amazon.com
.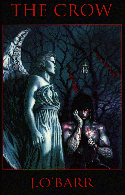 The Crow


Published: 1981
By: James O'Barr
Publisher: Kitchen Sink
Description: J. O'Barr's graphic novel, which was adapted to film in 1994, "borrows" lines from the lyrics on the Jim Carroll Band album Catholic Boy. To see the relevant examples, go to the Jim Carroll and J. O'Barr's The Crow page.

Get this book on Amazon.com



Only Skin Deep


By: George Kimball
Publisher: unknown
Description: George Kimball's pornographic novel offers, among other things, the fictional escapades of significant players in the NYC arts scene of the late 1960s and early 1970s. We meet, for example, Coach Berrigan and a young basketball player named Jim Carroll who keeps screwing up because in the middle of the game, he'll suddenly start scribbling in his "Basketball Diaries."

Thanks to Lisa for tracking this down!